Besides the struggle of getting out of bed hungover and making it to your 9am lecture (on a Wednesday), us college girls struggle to NOT wear gym clothes to class everyday even though we are clearly not going to the gym. Below is a cheat guide to fooling people into thinking that you have your life together while still remaining comfortable and relatively effortless.
1. A pair of 'sneakers that aren't sneakers'
Depending on the size of your campus, walking a mile to class or to run errands is not so great in a pair of not-quite-broken-in boots or flimsy flip flops. Shoes that aren't your Nike frees but still provide actual coverage and comfort are a great solution. I live in my converse and thus can get away with wearing sneakers with jeans (!). Converse, superga's, keds, and slip on sneaks are great shoes that look like you put thought into your outfit but really just don't have a fresh pedicure. Style them with cut offs, jeans, a simple dress, or a hoodie and yoga pants.
2. A sturdy tote bag that effectively transports all of your junk
Even the cutest backpacks are really not all that cute. Especially if taxi-ing back and forth between a job, internship, appointments, and class, a tote bag offers a more professional look than a NorthFace backpack with your sorority button on it. The key to finding a bag that is good looking but can still bear the weight of your laptop, notebooks, and statistics book is to first look for function before style. This sounds counter-intuitive, but I have ordered too many bags that turned out to be absolutely useless for carrying any more weight that that of a lip balm. Look for a bag in a color that will not show every single stain or scuff and a material that can handle being thrown on the ground or the trunk of your car. Longchamps are extremely popular among the 18-25 range, but may need to be replaced every year or so if they are regularly bearing a decent amount of weight. For this reason, I suggest a faux leather or saffiano leather that is sturdier than canvas or nylon but will not break the bank since it isn't real.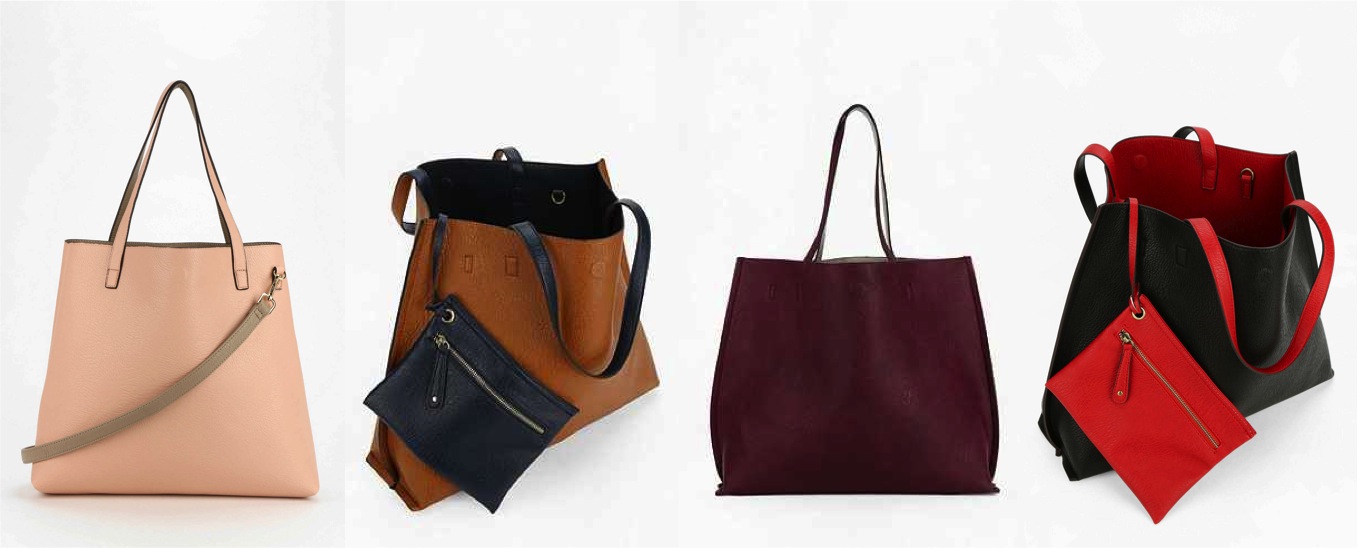 3. A Watch
Watches are multi-functional: they keep you from checking your cell phone every three minutes, are a great fashion accessory, and make you look classy and sophisticated. I have gotten into the habit of wearing a watch everyday and now feel lost when I forget to put it back on after the shower. Also, the amount of compliments that you get for a nice looking watch should not be underestimated. Choose a metal tone that matches your everyday jewelry, whether gold, silver, rose gold, or a multitone. Don't think that buying a watch will break the bank either- there are many totally affordable options out there and a range of prices.
4. A planner or notebook that holds all the details of your life
Self-explanatory. Do not add unneeded stress to your life by being surprised that you have two exams and a paper due before this Thursday. Invest in a planner, pocket calendar, lined notebook... whatever works for you and write down all important dates in it the DAY that you get a class syllabus. No surprises AND you look really adult whipping out your planner.
5. A reusable water bottle
You hear it repeatedly but these people really know what they are talking about - hydrate!!! Don't use the plastic water bottles for two reasons. 1. they are terrible for the environment 2. they actually become quite expensive when you are buying a case every week. Invest in a reusable water bottle that will encourage you to keep drinking. Set your water bottle on the desk when you begin class so you have something to do besides pick at your nails. Remember to wash the bottle with hot water and soap at least once a week to make sure the bottle does not become bacteria breeding grounds.
6. A versatile pullover
College classrooms are infamous for never holding a consistent temperature. Whether a sauna or a freezer, layers are always important to throw in your bag on the way to class. For this reason, a versatile pullover that goes with everything - think neutrals, gray/black, or cream - is a must have. Whether a cardigan, sweater, zip up sweatshirt, light jacket, it does not matter. What matters is that the piece matches your daily style so that it will go with most of your outfits. My personal favorite right now is a green military jacket from Topshop that goes with just about everything in my closet.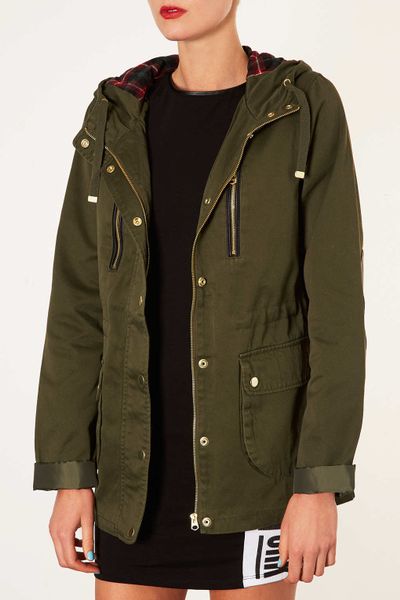 7. A pair of boyfriend jeans
Don't be fooled; just because boyfriend jeans aren't popping up in magazines anymore does not mean they aren't in style anymore. Boyfriend jeans are THE essential piece for the "I just threw this on but still look like Miranda Kerr running errands" outfit. Boyfriend jeans work best when paired with simple pieces: a white tee, sandals or sneakers, a beloved sweater, and dainty jewelry. In order to feminize this look, pile on simple gold jewelry and a watch. The best part about boyfriend jeans- you are still wearing actual pants (we're looking at you yoga pants) but aren't compromising comfort.
Bag: urban outfitters, nordstrom
Planner: Moleskin notebooks, Kate Spade
Waterbottle: Camelbak, Amazon
Pullovers: jacket, topshop. White sweater, polyvore. gray pullover, ll bean.
Follow on instagram @ChicRead7 !